Amazon is a large e-commerce platform that caters to millions of businesses. According to research conducted by JungleScout this year, 85% of Amazon sellers are profitable. Selling wholesale on Amazon is a lucrative opportunity – but there's a lot you need to know before diving in.
To be successful with your Amazon sales, you need to have the right product and a good marketing strategy. Along with it comes a reliable supplier. Otherwise, the money you've invested in the business can disappear as if it never existed at all.
Sourcing suppliers is an ongoing process. After all, any partner can raise prices, change the assortment, reduce quality, or go bankrupt, and you will then have to look for a new one. Below we have listed some tips on where and how to find the most suitable Amazon FBA wholesale suppliers and how to avoid fraud.
But first, let's get a brief insight into the overall concept of Amazon FBA.
How Does Amazon FBA Function?
There are two ways of fulfilling your orders on Amazon – through FBA or FBM options. Fulfillment by Amazon (FBA) is the more preferred among Amazon sellers, 92% of whom use the FBA fulfillment method.
Working not only in the United States, but in many countries worldwide, FBA presents a great opportunity for sellers to shift some responsibilities to Amazon. In particular, you automate your order fulfillment and shipping services. The idea is pretty simple: You sell, Amazon ships.
Step-by-step, Amazon has a guide on how to start your FBA program:
Create your Amazon account and login to Seller Central to set up FBA;
Create your product catalog;
Annotate the catalog as FBA inventory by changing the "Fulfilled by" status from "Merchant" to "Amazon";
Check Amazon guidelines to package your products correctly for transportation to an Amazon warehouse;
Send your shipments to Amazon fulfillment centers.
While Amazon is in charge of fulfilling orders, you still have to conduct keyword research, take care of your product ranking, advertisements, Q&A section, improve product catalogs, and restock your inventory.
Two Ways of Replenishing Your Inventory
There are two ways for you to replenish your inventory – you can either go for retail arbitrage or wholesale. In the first case, you buy discounted products through retailers to sell at a higher price on Amazon. However, when you're reselling a product, your margins are bound to be lower than if you were sourcing from a supplier directly.
In the second case, you buy bulk products directly from the manufacturer or supplier of the product, and then sell them on Amazon for retail prices. With a wholesale model, you can be sure you can source items as long as they are produced and you can easily increase your inventory to keep up with customer demand.
A small note – be cautious about retailers-fraudsters who pretend to be producers:
Pay attention to how they position themselves. If they don't mention the term "manufacturer" or "supplier", you are likely to have contacted a sales company that sells someone else's products.
What's in the catalog? If the products are of the same type, united by a common theme, scope, or at least target audience, you have most likely found a manufacturer.
Arrange a "quick survey" with whoever is in contact with you, clarifying both the most and the least significant features of the product. If they seem uncertain about the technical characteristics, are silent for too long, or ask for information from a third party, then you are probably communicating with a commercial organization.
Which Wholesale Supplier to Source from?
One of the most important steps to take is to find a reliable supplier that offers a good price and conditions. Let's go over in detail where to find your Amazon FBA wholesale supplier, how to reach out to them, and how to determine their reliability.
Let's begin with the minimum criteria this Amazon wholesale supplier ought to meet: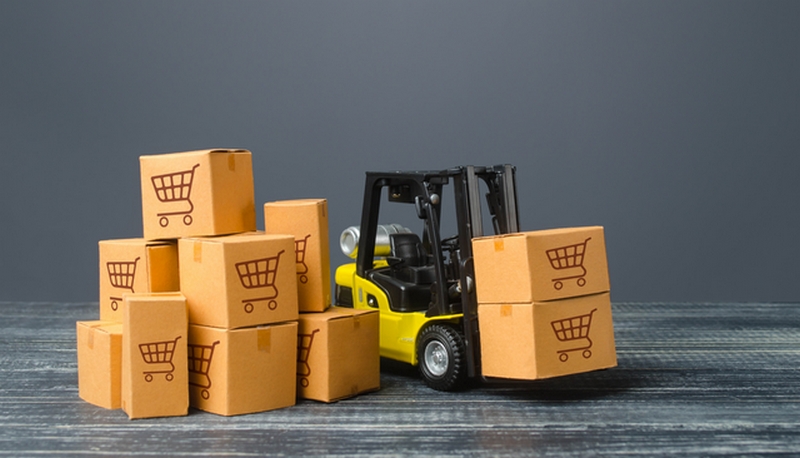 Low price. Low enough so that, after deducting all Amazon commissions, you still make money on it.
Accountability for quality issues. A supplier should be responsible for any quality problem and be ready to resolve it without delay.
Reliability. Especially at the initial stage, it is very important to choose a reliable supplier, the fate of the business in the future may depend on how successful the start will be.
Easy and open communication. There must always be an opportunity to promptly contact the manufacturer.
Welcomes third-party inspection. A good supplier will agree to have their goods verified by a third party before shipment.
How to Find Wholesale Suppliers for Amazon FBA?
Sourcing a reliable supplier is a difficult and responsible task upon which the development of your business depends. In this section, we will analyze where to source suppliers and what nuances exist throughout the process.
1. Internet Searches
Your first helping hand will be a correctly formulated query in the browser. Enter into the search bar the type of product and the "Private label", "Supplier", or "Wholesale". This method can turn out to be quite tedious, however, since most of the websites will not even be the first resellers, and so the price can potentially be much higher.
Do not limit yourself to the first pages, scroll through at least a dozen. Manufacturers' websites usually do not make it to the top of search engines and rarely look nice and convenient, but this doesn't necessarily equate to bad product quality.
Having selected several potential suppliers, you need to contact them and request a price list and information on the terms of cooperation. Comparing prices, you can easily weed out retail arbitrage websites and choose the most profitable and convenient option.
2. Conferences and Trade Shows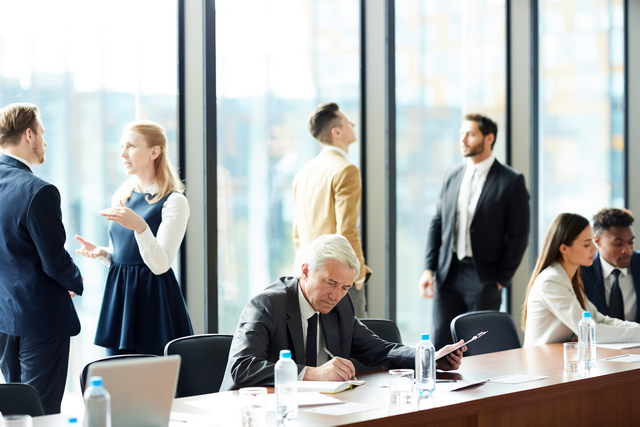 You can track information about ongoing events in thematic media. Such events always bring new connections. You find yourself in the circle of entrepreneurs and suppliers who are interested in selling goods and are ready to communicate with potential customers. This is very convenient, as you can discuss working conditions, exchange contacts, and obtain profitable discounts.
Another advantage of such places is the ability to immediately look at and examine the samples to understand whether or not you like the supplier's products. Additionally, reaching out to local distinguished craftsmen or designers allows you to create a unique assortment.
3. Wholesale Suppliers Directories
On the internet, you can find many online directories of wholesalers where anyone can register their company. They are just as convenient to use as search engines because wholesalers are categorized by industry or topic. Additionally, convenient filters can allow you to identify reliable suppliers.
It's worth noting that an open registration attracts many people who simply want to place a link to their website in the directory. So in order to find a truly useful resource, you will have to spend a decent amount of time.
Some examples of online wholesale directories are the following:
Note: On the directory websites, Alibaba in particular, you may come across fraudsters, but they are easy to recognize by such signs as very poor English and lack of specific information in the correspondence, including the delivery method.
4. Competitors' Wholesale Suppliers
Keeping track of competitors' products is also useful – some of them are already working with reliable suppliers that you don't know. Competitors will not typically give you information about their suppliers. But there are several ways you can find the wholesale supplier of your competitors:
Check the photos on the website – they may have the supplier's watermarks.
Request information about warranty service which is often provided by suppliers.
Search for or ask to provide you with quality certificates, where there may also be suppliers' stamps
Call the company as a client and ask the operator where the product of your interest is produced.
Buy their product and look at the inscription on the packages.
The advantage of this method of sourcing suppliers is that their product has already been tested by others. You can safely order a trial batch for your store and see if it will be popular with customers.
However, be prepared to find out that some suppliers who are loyal to your competitor may offer less favorable terms for you. Therefore, be patient. If you are still new to this business, you'll not likely gain loyalty and favorable terms from the supplier right away.
5. Industry Trade Publications
Buy or subscribe to the industry-related printed and online magazines, and open the ad section where you can find potential suppliers of products. In online publications, you may also subscribe to the newsletter to stay informed. Besides, in the publications, you can find announcements about industry trade shows and conferences being hosted.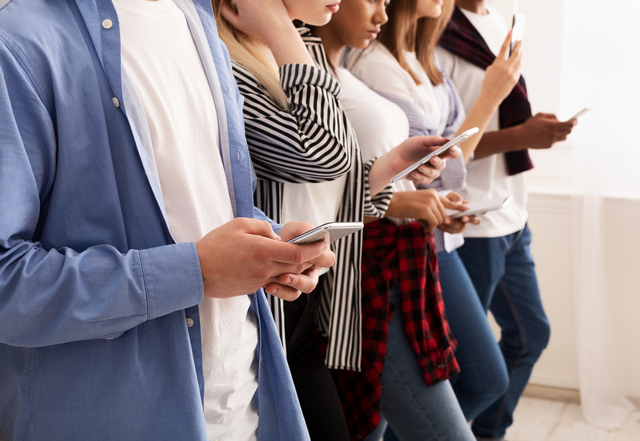 6. Social Media Groups
LinkedIn and Facebook are other helpful sources for sellers to find wholesale suppliers for Amazon FBA. The first thing you should do is search for necessary groups by keyword or name. If you find a group that's centered around the industry you work in, you will likely find the suppliers, as well. All that remains then is to create a post on a relevant group and wait for replies.
One more way to find the right suppliers is by searching for hashtags. All you have to do is simply enter a hashtag (#) and a phrase that you believe might lead to suppliers in your industry. Whenever you find a company or individual supplier to add to your network, it's highly recommended that you leave a comment to introduce yourself and your business.
This method is free of cost, fast, and easy, but there's no way to know if a social media profile is genuine. Moreover, this may require quite some time to establish a relationship with suppliers.
7. Private Label Manufacturers
While sourcing Amazon FBA wholesale suppliers, you may also come across private label manufacturers that produce generic products intended to be sold under a different brand. Don't exclude them from your choice list as they are actual Amazon FBA wholesalers. But remember, you have to buy your products in bulk.
8. Industry Associations
Obtaining access to inside information is one of the advantages of belonging to an industry-related association. And in some industries, things such as wholesalers of common products fall under inside information, as well.
Do not overlook industry-associated websites as a resource. Begin by visiting the American National Association of Wholesaler-Distributors Member Association (NAW) to get a list (and links) of websites to a number of industry associations online.
If you haven't found the one you need, try Googling "industry association" along with the name of your industry. But remember that this method is more suitable for and advantageous to well-established sellers.
Tips for Contacting and Negotiating with Wholesale Suppliers
Having determined the priority suppliers, you need to contact them and find out the terms of cooperation. Try not to stop at one supplier, but build connections with several partners.
If the terms of cooperation are suitable, but the company doesn't seem very reliable, it's better to meet with its representative in person. The following are some key things to check first regarding the supplier:
How are the discounts and the cost of the purchased goods formed?
What is the minimum batch of goods or the amount for a one-time purchase?
How are the ordering and the receiving of paid goods carried out?
How often will the supplier be able to provide current stock balances (at least for the most popular items)?
In what form is the deal and partnership handled? Is the agreement concluded, and reporting documents provided?
Are there any certificates of conformity for the products?
How are the warranty service and the return of defective products carried out?
If the goods are expensive, is it possible to return an unclaimed but already paid product or exchange it for other items?
Does the supplier provide additional information about the goods, such as photos, descriptions, characteristics?
Now you have a short list of wholesale suppliers to contact. The next step is to message or call them. To prevent potential suppliers from ignoring your request, it's important to follow several rules:
Write a short text. No one likes reading long letters, so keep your request short and to the point.
Don't ask too many questions. It is unlikely that manufacturers will want to answer the 20 questions that you asked them. Try to select only the most important things to form an impression of the given supplier.
Don't insist on a very small order. This will likely just reduce your chances of receiving a response. For a quick minimum order quantity, call the supplier or send a short email request.
Literacy matters. Be sure to proofread your writing for grammatical and stylistic errors.
The Takeaway
You are now armed with the knowledge of where and how to source Amazon FBA wholesale suppliers for your goods. Some helpful tips will assist you in finding reliable suppliers and starting good relations with them based on trust and cooperation. And as a result, establishing trust-filled and long-term relationships with your suppliers will help you obtain discounts and great deals, and reduce the risk of interruptions in shipping and returns.