All-in One Solution for Amazon Sellers
Amazon Product Research tool allowing Amazon Sellers to make quick, smart buying decisions and find profitable products that are in high demand on the Amazon marketplace

Analyzer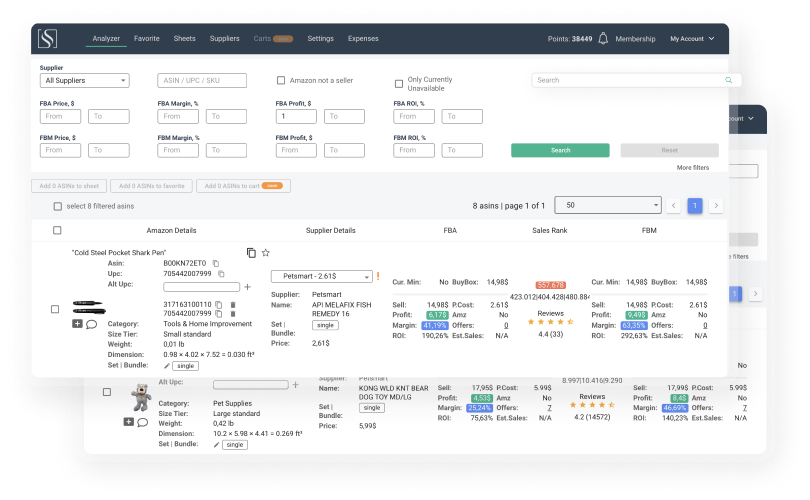 Analyze multiple bulk files and catalogs with the click of a button. Quickly search over 300,000+ products per hour to find profitable products that are in high demand on the Amazon marketplace.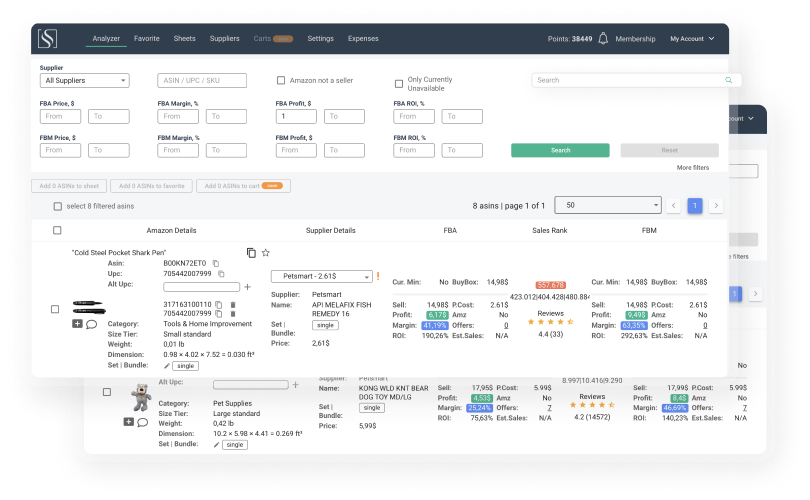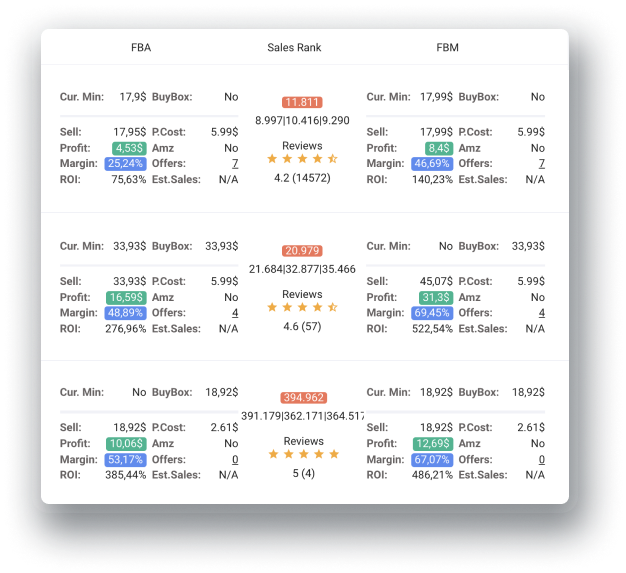 Refresh Products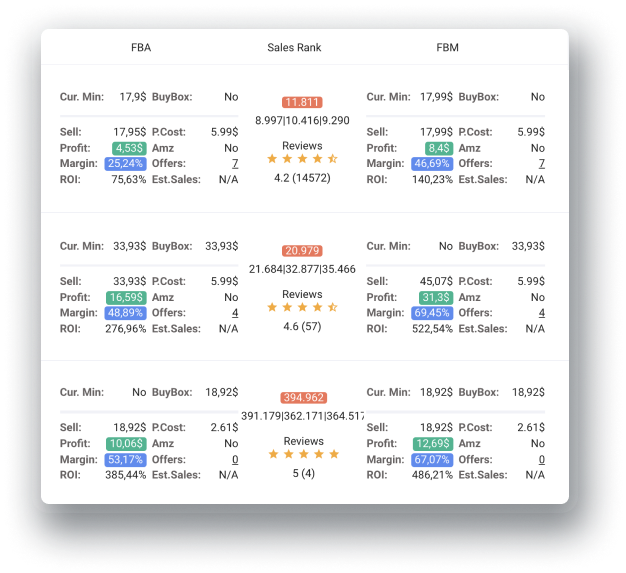 On-Demand Smart Feature that allows you to update All Listing Details, Data, and Calculations on an Actual Basis. Unique Way to Update Your Old Listings and Revive New Opportunities before placing an order with your supplier.
Knowledge of Actual Listing Information can save you money, and most importantly increase your potential revenue.
Smart Filters
Amazon Product Research tool allowing Amazon Sellers to make quick, smart buying decisions.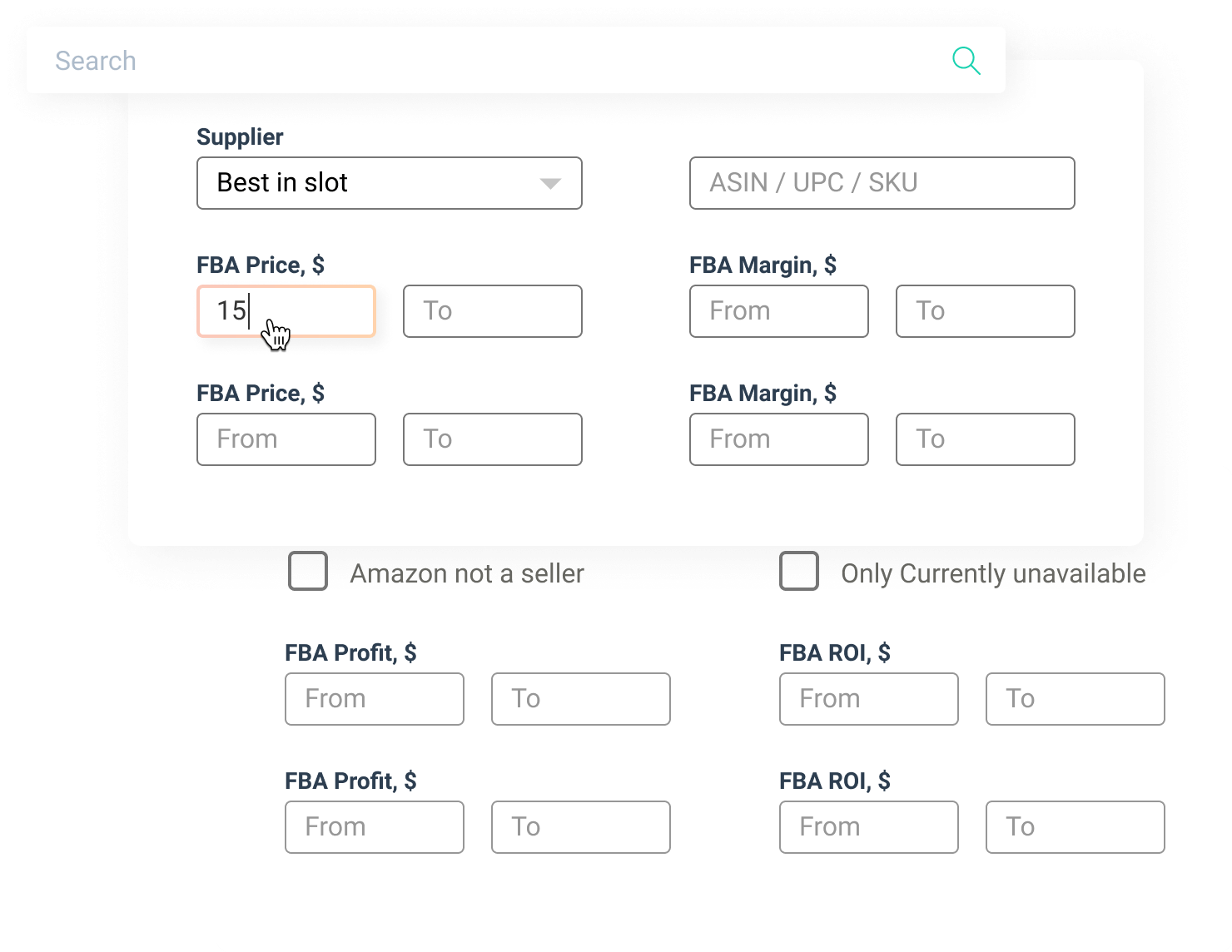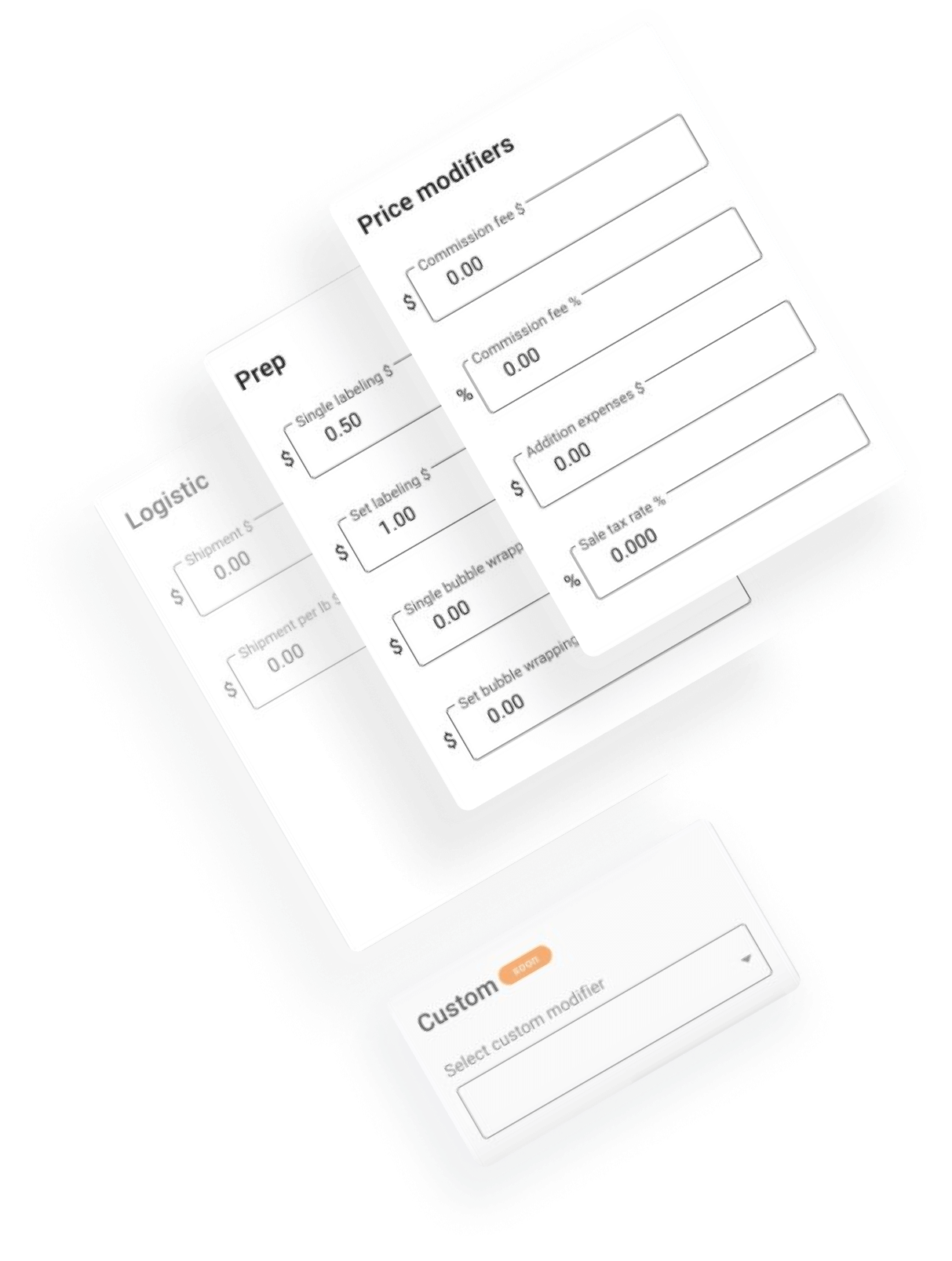 Intelligent Algorithms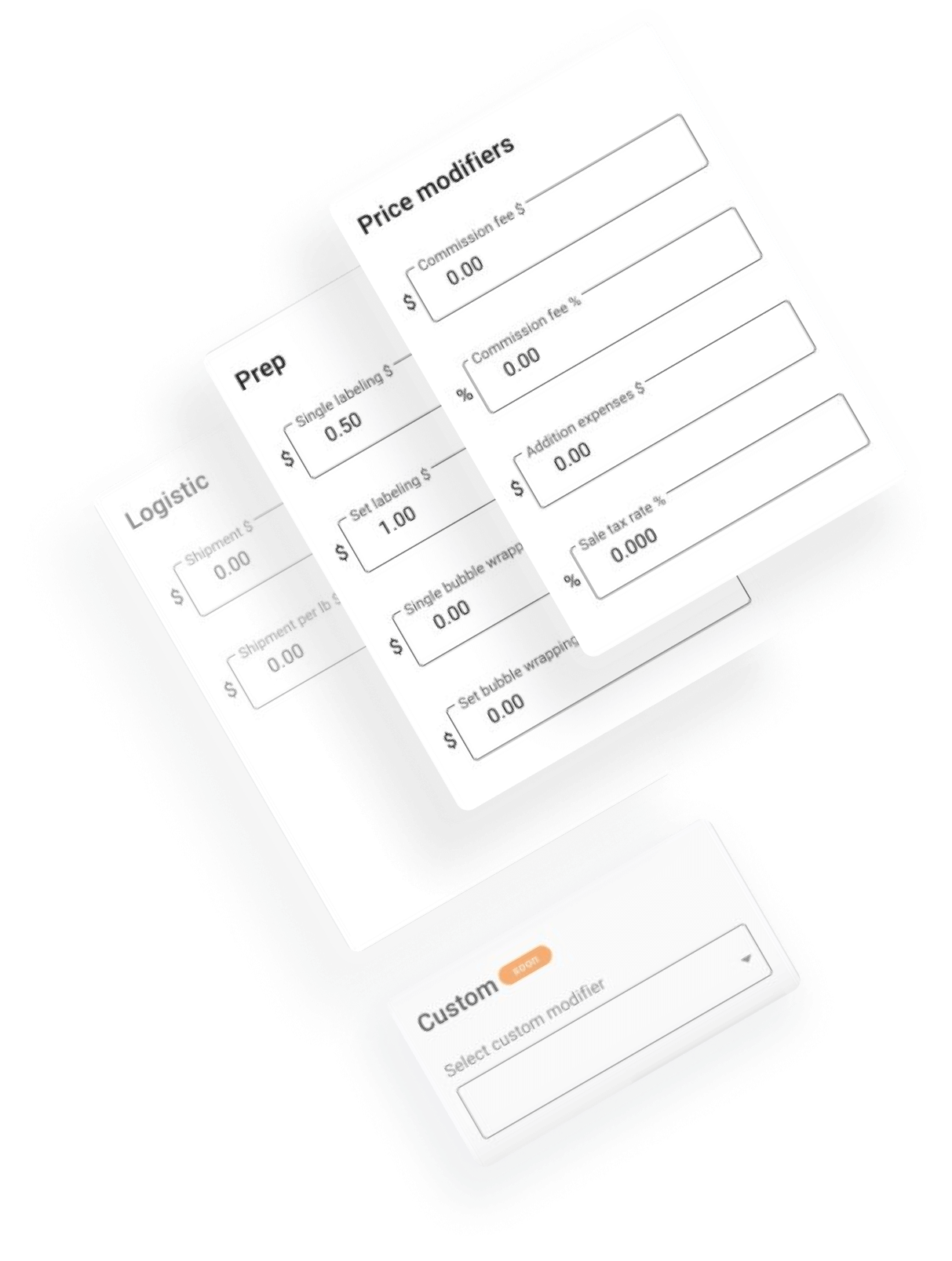 Instant Update: Refresh all Product Statistics and Calculations with just one click. Eliminate the need to spend hours updating and verifying the accuracy of listings
Accurate profit analytics: Based on your Expenses, Prep Services, Logistics, Commissions, and Taxes. See actual sales, profits, fees, and expenses related to each product
Download for
Google Chrome

Extension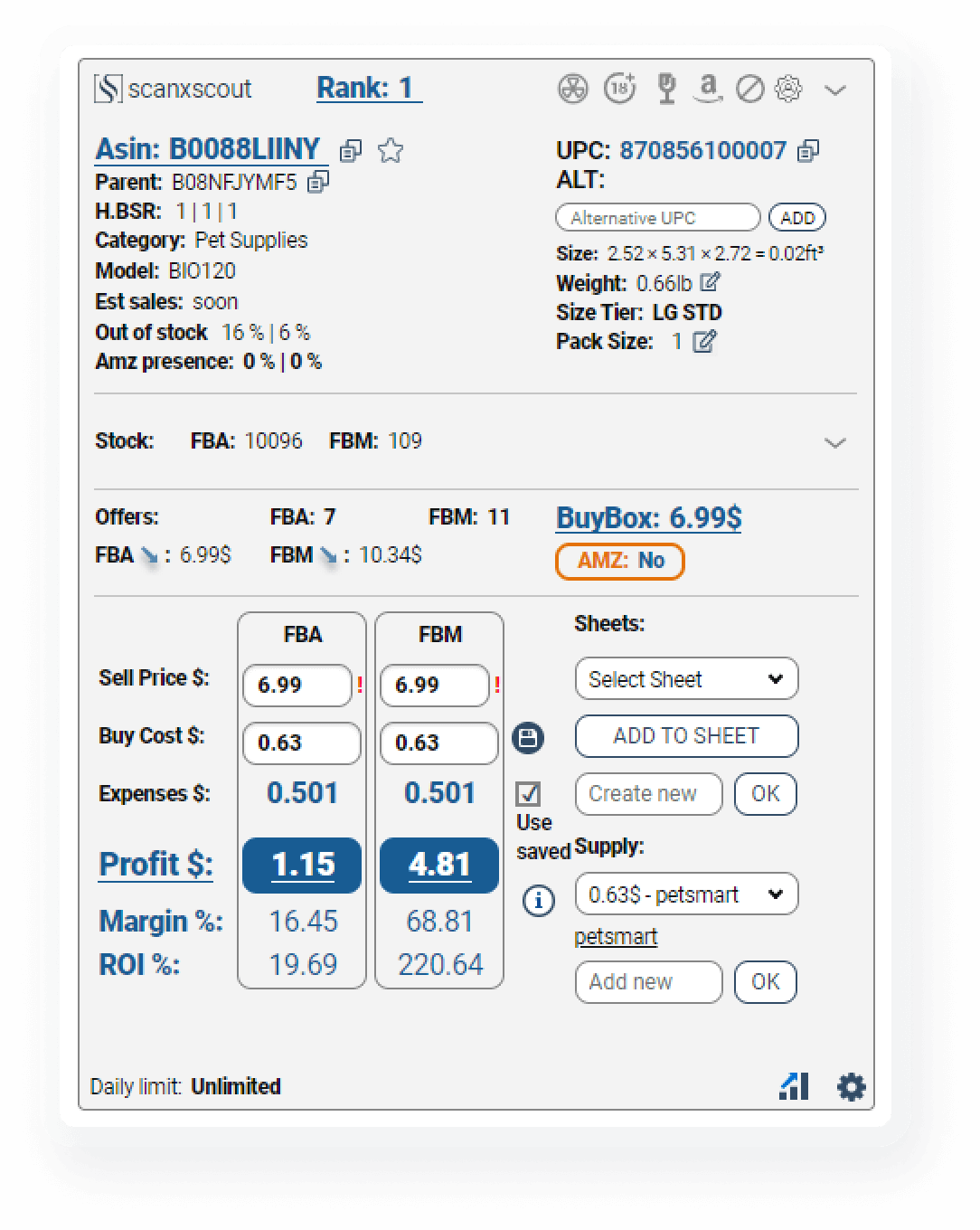 The Amazon Product Research Chrome Extension provides factual data about products on Amazon in one click. Study/Track and analyze your product ideas based on data that can be trusted so that your next product is not the last one!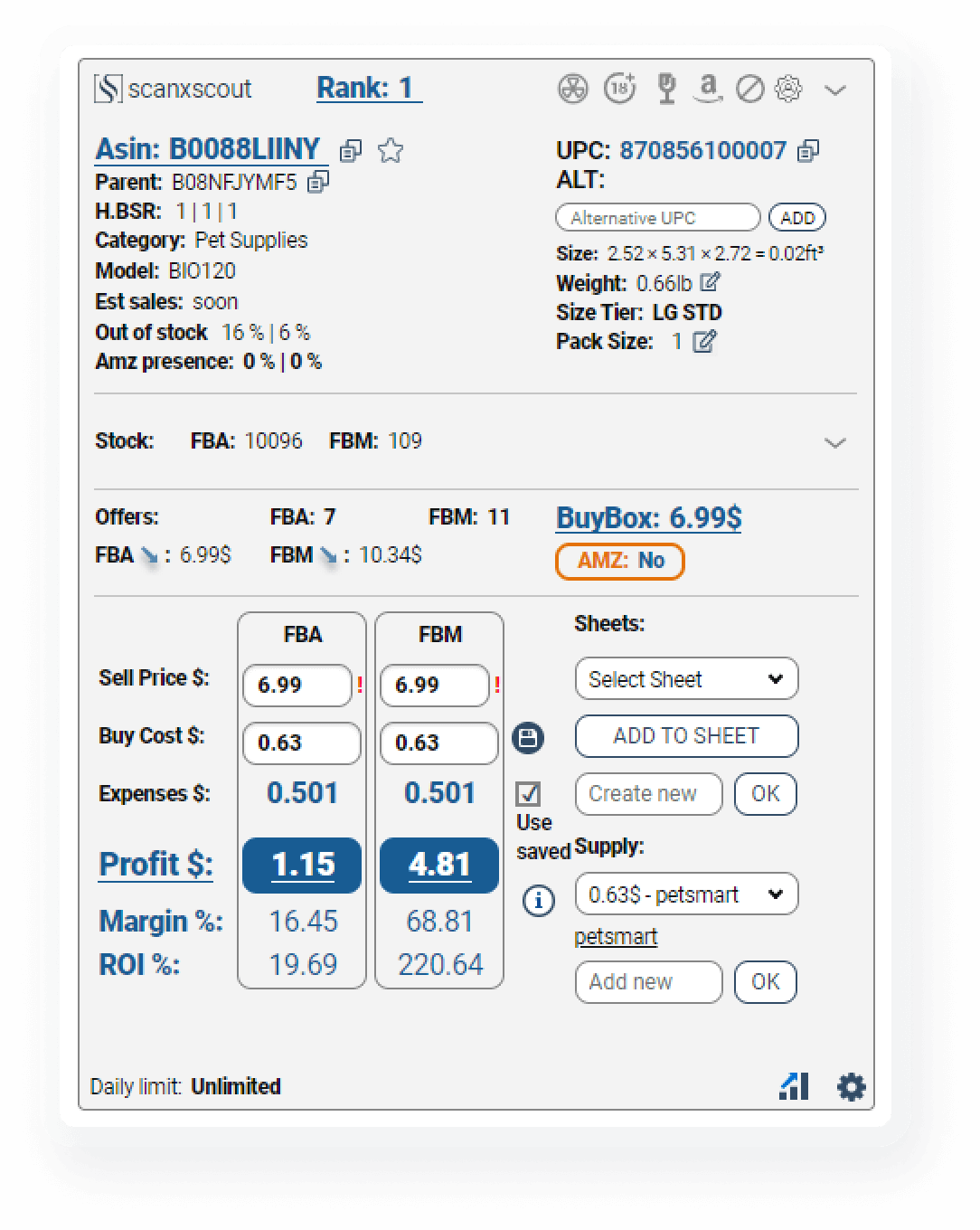 Improve Productivity
With ScanXScout you can manage all your suppliers' catalogs and find the best prices for the same UPC's. Create a shopping list and refresh all your favorite listings in a second. With ScanXScout it's so easy to find new profitable products and recover old impressive listings. Never lose the ability to make some Extra Money!
Source Products Quickly
02
Scan and Scout All Profitable Offers- Unique Sourcing Experience
03
Analyze results with Smart and Powerful Filters
04
Manage and Categorize your Profitable Listing
05
Refresh Products – Anytime Update all Data Stats and Calculations using Our Intelligent Feature. Never loose the ability to make some Extra Money!

All-in One Solution for Amazon Sellers
Choose your plan
Free Calculator
On-Page, Real-Time Calculator
Historical Data
Key Listing Details
ROI, Profit, Margin
Expenses Calculator
Extension limit
Catalog Sourcing Tool
Analyze Supplier Offers
Key Listing Features
Profitability Calculator
Favorites/Categorization Features
Smart Updater
Unlimited Extension Access
Products upload
Intelligent Analyzer
Most popular
up to 50,000
200.000
Choose your plan
Free Calculator
On-Page, Real-Time Calculator
Key Listing Details
ROI, Profit, Margin
Expenses Calculator
Catalog Sourcing Tool
Analyze Supplier Offers
Key Listing Features
Profitability Calculator
Favorites / Categorization Features
Smart Updater
Unlimited Extension Access
Products upload
More Opportunities
Extra Growth
Extra Profit
Extra Opportunities
+20000 Points