Over the past decade, especially after the outbreak of the epidemic, selling products on the Internet has become a profitable business. Along with it, Amazon is now a formidable platform that allows both customers and sellers to reap the benefits. Statistics show that 56 percent of paid units were sold by third-party sellers in the second quarter of 2021, which supports the sales scale of this platform.
However, becoming a successful Amazon wholesale seller does not simply happen overnight. Once you start selling products on Amazon, there are many decisions you'll need to make regarding what your business model will look like.
If you are just starting out as an Amazon wholesale seller, you may see that selling wholesale is the best business model for your goals. In order to help you decide for sure, let's take an in-depth look at everything that is involved in selling wholesale on Amazon, including how to get started, and the benefits of selling wholesale. As you read ahead, you'll learn all the intricate procedures that can come into play.
How Does Amazon Wholesale Function?
Wholesaling on Amazon implies that the seller purchases large quantities of product directly from a manufacturer and/or distributor, stores the product in their own warehouse, then sells the product in smaller quantities to retailers or consumers. This means you don't have to launch a new brand, create new listings, or add value to a product. Instead, you buy products from well-known brands and resell them on Amazon.
Starting a wholesale business has a defined sequence of steps. Below are the first steps that you have to make after you decide to start an Amazon wholesale business:
Create a seller account.
Conduct research on and search for in-demand wholesale Amazon products.
Add your listing.
Promote your product.
Manage inventory.
If you have ever been engaged in arbitrage, the overall scheme might seem the same to you. Obviously, certain actions may coincide with some steps if you've ever purchased bulk items for sale as individual units on Amazon. But in actuality, it differs in quite a few different ways. Let's start by looking at the main characteristics that are unique to wholesale business.
How Does Wholesale Differ From Other Amazon Business Models?
So why start selling products belonging to some other brand? Well, every business model has its pros and cons. Let's take a look at how this model differs from other popular models, such as retail arbitrage, dropshipping, and private label.
Wholesale VS Arbitrage
A key difference between wholesale and retail/online arbitrage is that, with wholesale, you buy in bulk and directly negotiate rates with manufacturers or suppliers. Arbitrage sellers buy discounted products from retailers to resell on their online stores.
Pros: Negotiating directly with suppliers increases your chances to obtain better cooperation conditions and cheaper prices for your inventory.
Cons: You need very good negotiation skills to guarantee the best prices from wholesale suppliers.
Wholesale VS Dropshipping
To sell items using dropshipping, you order from a third party and have them ship directly to the customer. As a result, you never store, pack, or fulfill any of your orders. Unlike dropshipping, the Amazon wholesale model requires no third party, since you are actually a supplier.
Pros: You have full control over your stocks, orders, and fulfillment.
Cons: If you don't have any employees, order fulfillment and customer service can be burdensome in terms of time (but you may consider the Amazon FBA model if the characteristics of your products allow for it).
Wholesale VS Private Label
The main difference between a private label seller and a wholesaler is that by contacting the manufacturer as a private label seller, you are looking for the best manufacturer to bring your business idea to life. Additionally, you are usually trying to modify or improve a particular product that is already sold on the platform.
With the wholesale strategy, you purchase existing branded items in bulk as opposed to creating your own brand.
Pros: No time is wasted compiling listings since you can simply put your products into listings that already exist in the Amazon directory.
Cons: You're limited to primary product listings, which may not always be ranked well.
Why Sell Wholesale?
As with opening any kind of new business, it will be necessary to weigh the pros and cons of the Amazon wholesale business model to determine whether or not you are prepared to start an Amazon FBA business as a wholesaler. Let's take a look at the both sides of the argument:
Advantages
Quick start (you can start bringing in profit in as little as six weeks);
Possibility of continuous sales growth;
No need to start and promote your own brand from scratch;
All business processes are under your control;
Working with brands popular on the market;
You can start producing passive income as soon as you find reliable suppliers.
Disadvantages
Fierce competition in Amazon wholesales;
It's necessary to obtain special permission that gives the right to wholesale;
You have to start with enough capital to order in bulk;
It takes a considerable amount of time to find the right product;
If you store goods on your own, then there will be additional costs for purchasing or renting a warehouse;
Difficulties in cooperation with a supplier who hasn't previously worked on Amazon.

Guide on How to Start Selling Wholesale on Amazon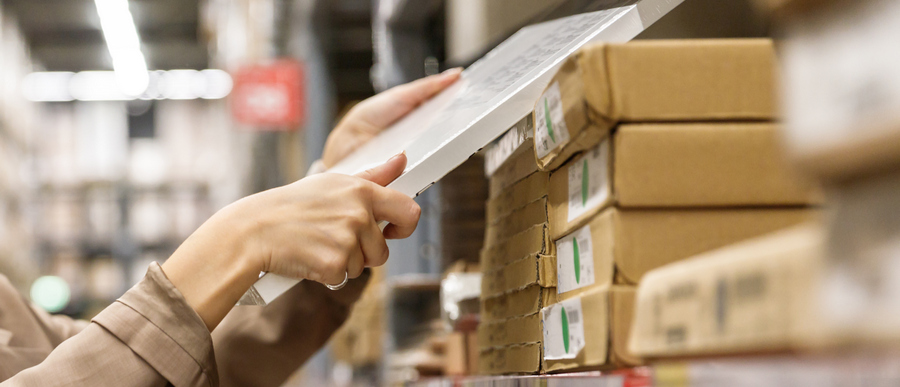 1. How to Find Wholesale Products?
You can start by researching the industry sector of interest and identifying the level of competition, and then move on to finding products across a wide variety of categories and subcategories on Amazon.
Choose Products With a High Turnover Rate
You may have found a great supplier with significant discounts, but if there is no market demand for a certain product, then you will only lose money. The key steps to this are the following:
Browse products in one of Amazon's top-selling categories;
Explore current Amazon bestseller lists;
Try to find products similar to the ones you are interested in.
Find a Product With Low Competition
The trick is to find a product that people will need in the not-yet-competitive market. With this one, consider the following:
How many sellers are currently advertising that item?
Find out the number of existing sellers for this specific product;
Conduct qualitative analysis of your competitors, their listings, product descriptions, ratings, etc.
One small note – avoid selling products sold by Amazon or those offered by private label sellers. Competition with Amazon is like playing a losing game, and getting access to the products of private manufacturers is rarely ever possible.
2. Estimate Your Profit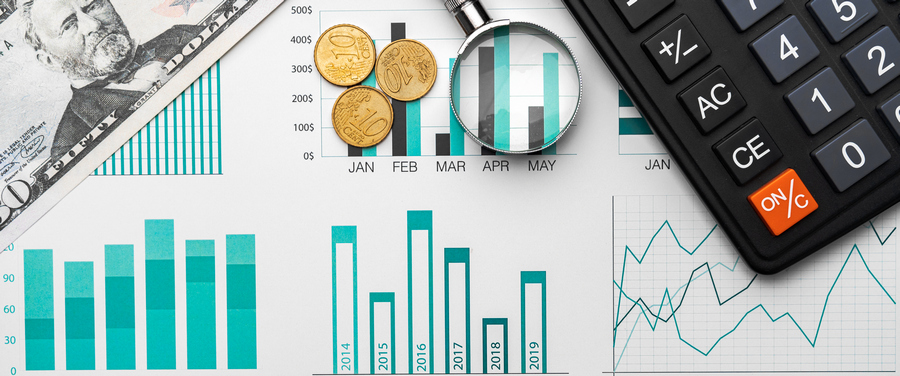 Enter 2% of Sellers to Win the Buy Box
Most consumers buy items through the Buy Box section (the white box on the right side of the page) on the desired product page. That's why it's crucial for Amazon sellers to win a place in the 2% of the Buy Box (have to have one of the lowest prices among the sellers with an Amazon Prime account).
In order to find out how many Amazon sellers are competing on a particular product, look to see how many of them sell products within 2% of the sales price.
Estimate Your Monthly Sales
Expected sales per month / (Competitive sellers + You) = Your expected sales per month

E.g.: 3500 / (10 + 1) = 318 sales per month.
Calculate the Product's Fees
The fees for each product are different. Amazon's FBA calculator is a helpful tool in finding out exactly how much Amazon intends to charge you for each item.
Estimate Your Profit
Finally, by knowing all the fees, production costs, and potential monthly sales, you can calculate your potential profit. This formula is fairly straightforward: Total Revenue – Total Expenses = Profit. Thus, you determine your profit by subtracting costs and fees from all sales earned.
Keep an Eye on Your Turnover Rate
Balance is essential in everything, including your inventory. In order to prevent tacking on additional fees, try to keep only 2-3 months of sales in stock. Keep in mind that Amazon also penalizes sellers that go out of stock too often, so this can jeopardize your position on the platform.
3. Find Reliable Suppliers
Along with finding the right product comes a reliable supplier, otherwise, the money you've invested in the business will disappear as if it never existed in the first place. Now, time to contact the brand owner or manufacturer directly.
Some suppliers may ask you to place an order to open the account. Once they accept your request, you can place your first order.
You can also use wholesale directory sites. Some of the most popular ones are:
If you are looking to create and build a potentially profitable business on Amazon, a wholesaling strategy is a viable alternative to the private label model. There are a few advantages to this approach:
1. This gives you more open access to sustainable business and simultaneously allows you to boost your Amazon wholesale business with new products while your original products change on a regular basis.
2. Wholesale suppliers offer special promotions and discounts that usually turn out to be more beneficial than other types of deals.
3. You don't have to deal with Chinese suppliers, which has quite a few benefits to it. Cooperating with mostly U.S. suppliers prevents you from dealing with overseas shipment and customs worries. Furthermore, you are not restricted by the time difference and can get responses much faster.
What Will Suppliers Require From You?
You should know that some suppliers have certain specific requirements before sellers can open a wholesale account. Some of these requirements include:
1. Register a Business or Sole Proprietorship
As a rule, you will need to have a wholesale license. Be sure to check the licensing requirements for wholesale trade in your respective country or state.
Most of the time, Amazon sellers are registered legal entities. However, you may also act as a sole proprietor without being registered as a company, depending on the local requirements regarding your activity.
2. Acquire a Resale Certificate
Most suppliers will also require a resale certificate from you. This will allow you to purchase goods for resale without having to pay any sales tax.
3. Obtain the Amazon EIN Number
All Amazon sellers are required to provide an EIN to report the sales of their accounts to the IRS each year. If you earn more than 600 dollars from your Amazon seller account, you must register for an EIN unless you are a sole proprietor with no employees.
How to Contact Suppliers?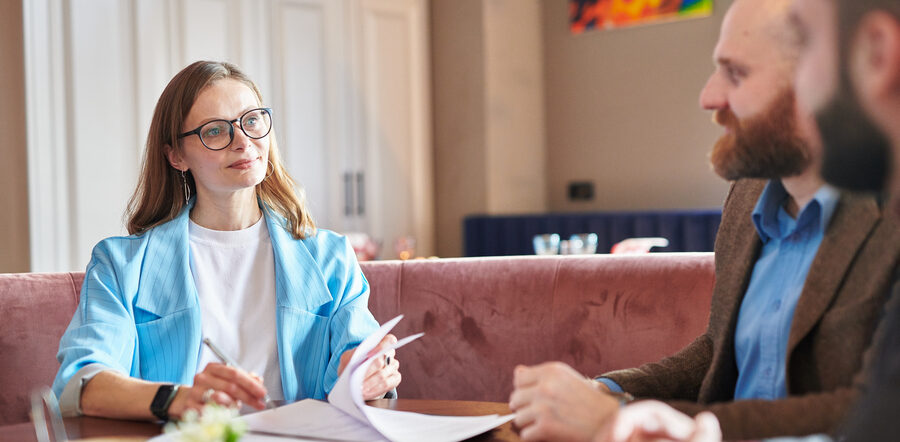 After choosing a specific brand that you want to sell on Amazon, it's time to find the contacts of its manufacturer or owner. The easiest way to do this is to Google the brand in question and find the contact section on their website.
Contacting large manufacturers may seem daunting at first, since they typically work on a global scale. However, that does not mean they won't talk to you, too.
Remember that you are offering to help them increase their sales, so showcasing how you can add value to their brand, especially if they don't sell anything on Amazon yet, is something you can help them with. If you're specifically looking for brands that aren't on Amazon yet or they are having trouble selling on Amazon, you can solve their problem.
Here are some helpful tips on how to properly negotiate with manufacturers. Describe the ways you can add value to a given manufacturer's brand by:
Emphasizing that you can help the manufacturer solve existing problems;
Showing examples of how exactly you can improve the sales of their products;
Looking for brands that don't want to sell on Amazon by themselves;
Making it clear to the manufacturer that it is much easier to work with you than directly with Amazon;
Informing the manufacturer that you can bring additional benefits to their products, such as professional product photos and the like.
Don't be upset if the first supplier you speak to gives you a firm "no". Negotiating is a skill and it can take a lot of effort to negotiate a price or even get a good deal. Best advice: Do it with confidence!
Remember that the manufacturers you are negotiating with are large companies that have an interest in developing new products, obtaining patents, developing global marketing ideas, etc. So use these arguments to your advantage.
Convince them that you can expand their brand and increase sales. And on their part, absolutely no effort is required to do this. This is to your advantage.
Which Wholesale Order Fulfillment Method Should You Choose?
There are two ways of fulfilling your orders on Amazon – either through FBA or FBM. Fulfillment by Amazon (FBA) is the more preferred option among Amazon sellers, 92% of whom utilize the FBA fulfillment method.
FBA (Fulfillment by Amazon) is the sale of goods from Amazon warehouses. In this case, the seller sends his goods to the Amazon warehouse, where they are processed, stored, and then subsequently shipped to customers.
By employing this method, you can lower your overall shipping cost and increase your chances of getting into the Buy Box.
FBM (Fulfillment by Merchant) – sale of goods from the seller's warehouse. The Amazon site is used only for displaying goods, accepting an order, and receiving payment.
You can win with this strategy if you sell oversized products or products with a low turnover rate, since the FBA model will have you paying a considerable amount of commission for fulfillment.
The Takeaway
Starting a wholesale business on Amazon is definitely a profitable business model that offers a lot of potential. The keys to success are conducting proper research, effectively negotiating with manufacturers, and creating a positive seller image on Amazon.
Researching products and suppliers can be time-consuming, but the effort spent on finding a great product supported by a large wholesaler most certainly pays off.